Thank You for Celebrating earth day!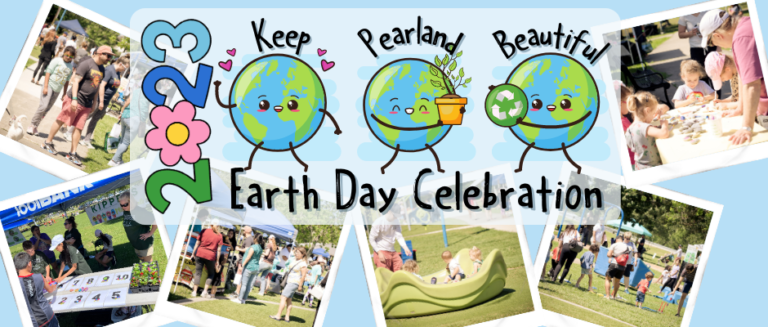 First, a huge thank you is in order to all who showed up to participate in our 27th annual Earth Day Celebration! Seeing everyone together enjoying the beautiful sunshine and celebrating our beautiful Earth was a wonderful way to remind us of who we do this work for: YOU!
Lenora Tollefson, Director of Operations worked with staff and volunteers to organize the Earth Day Celebration, summed it up perfectly: "Saturday's event had me excited for the work we do. This event is our largest education outreach event, and this year's event has me blown away! Thank you to all the families and individuals who came out to celebrate Earth Day, this is why it's worth all the work! Seeing everyone come together brought me so much joy! Partnering with a variety of educational vendors and market vendors brings such big differences to our community."
During the celebration, attendees learned more about the sustainability work being done throughout Brazoria County, through lively discussion with community groups, nonprofit organizations, businesses, and programs!
Visit our previous blog for a list of vendors and activities.
Overall, we think this event was a wonderful success, and look forward to connecting with you all again in our various events and programs from now until the next Earth Day Celebration. Sign up for our newsletter to stay up to date on all the happenings and ways to get involved.