Your group or organization can "adopt" a section of our community to work with Keep Pearland Beautiful in order to maintain a litter-free environment.
Kirby Drive from Shadow Creek Ranch Pkwy to Beltway 8
Scarsdale from Pearland City limit 1 mile west
Orange Street from Hwy 35 to Mykawa
Magnolia from Hwy 35 to Veterans

Magnolia from Harkey to FM1128
Hatfield Rd. North of FM 518

Dixie Farm Rd @ 35 to Hastings-Friendswood Rd

South Hatfield Rd. from 518 to Mary's Creek (Dead-End)

Longwood from FM518 to McDonald


*Adoption of this section pending completion of first clean-up and wrap-up report submission.
If there is another street that your group would like to adopt, call the KPB office at
(281) 489-2795
to see if it is available and meets the guidelines for the program.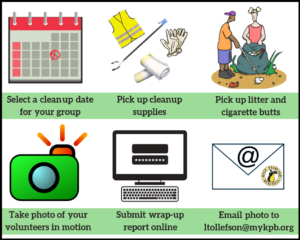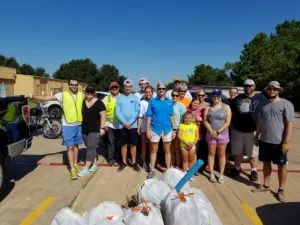 Thank you to the Sondra Gajevsky Family for cleaning up Dixie Farm. Fill out the forms today & Adopt-A-Spot in Pearland!
The steps required to adopt a spot are:
Fill out the application and agreement
Mail or email the signed agreement and completed application
Organize and complete your first clean-up
Submit the wrap-up report of your clean-up to the KPB office
KPB will order the new adopt-a-spot sign
**For best results, your name on the sign should be 21 characters or less.
For more information or to have an application mailed to you, call (281) 489-2795.  You can also download the electronic forms below.