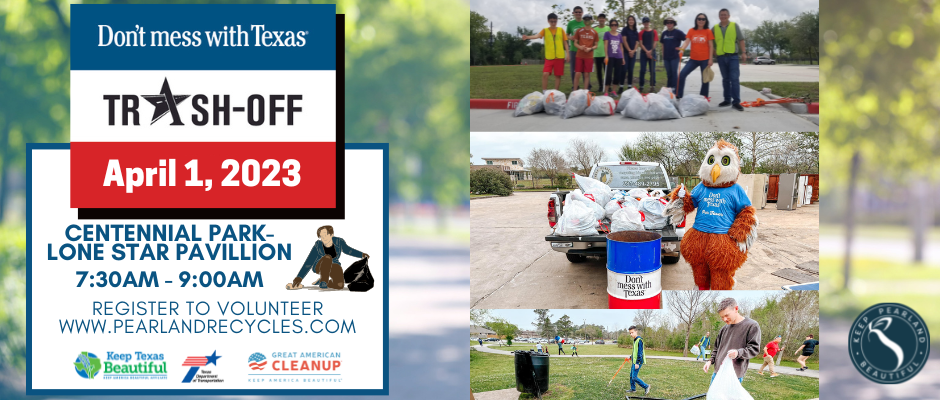 Don't Mess With Texas Trash-Off
Things to look forward to this spring:
Bluebonnets
Great weather
The Don't mess with Texas Trash-Off!
KPB will be hosting it's annual Don't mess with Texas Trash-Off, the biggest litter pick-up day of the year. Every year families, social clubs, Adopt-A-Spot groups, neighborhoods, and students all over the Pearland join forces to pick up litter and beautify our local communities!
The Texas Department of Transportation is responsible for maintaining 80,000 miles of road and for supporting aviation, rail, and public transportation across the state. TxDOT and its 12,000 employees are committed to working with others to provide safe and reliable transportation solutions for Texas by maintaining a safe system, addressing congestion, connecting Texas communities, and being a Best in Class state agency. Don't mess with Texas® is a registered trademark owned by the Texas Department of Transportation. For more information visit www.dontmesswithtexas.org.