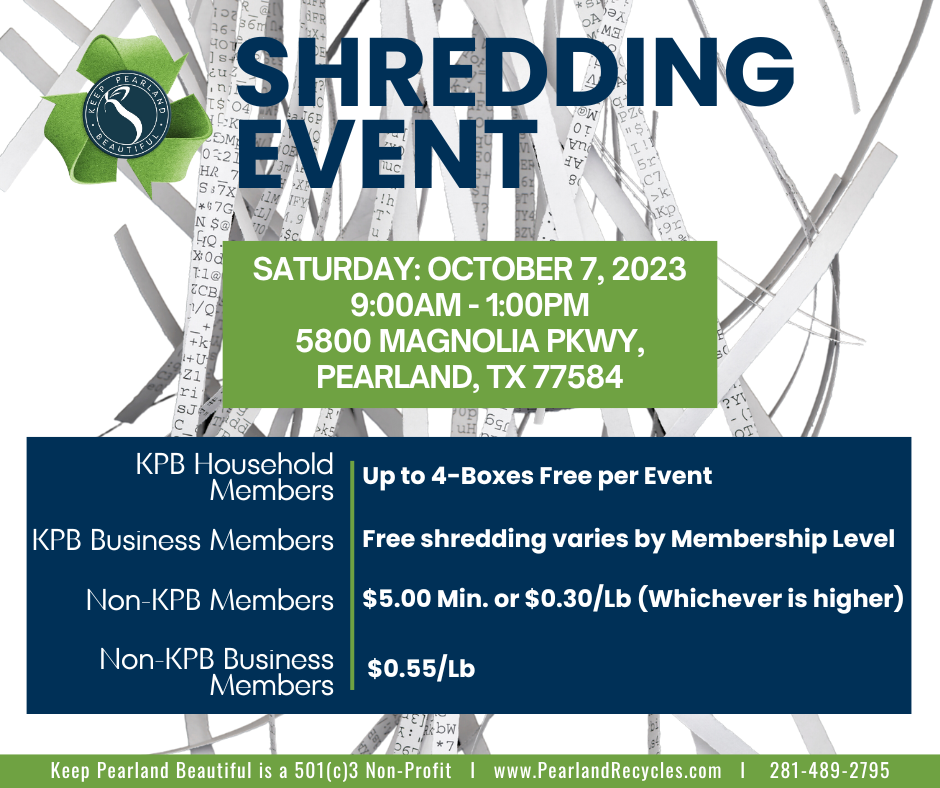 October 2023 Paper Shredding Event
We are excited to bring back paper shredding! Although we are not able to provide a daily service, we are able to provide a monthly paper shredding event.
The new program will begin in October 2023 and run until September 2024.
Paper shredding will be done on-site behind the Stella Roberts Recycling Center, drive thru the gate and meet staff under the tent.
Paper Shredding Fees:
KPB Household Members – Up to 4-Boxes Free per Event
KPB Business Members – Free shredding varies by Membership Level
Non-KPB Members – $5.00 Min. or $0.30/lb (Whichever is higher)
Non-KPB Business Members – $0.55/lb
Not a member? Join Here!
If you have any questions feel free to call our office: 281-489-2795.