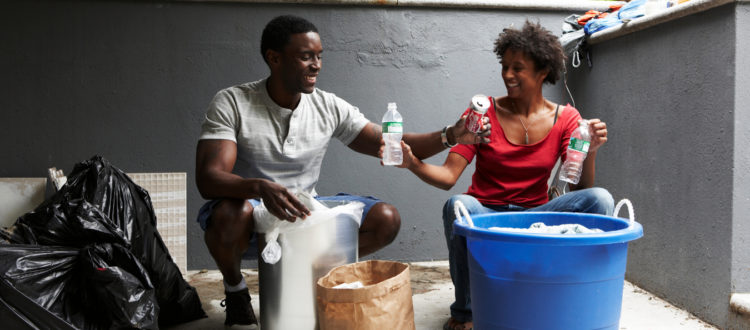 Separating Your Recycling
****If you live in the city of Pearland and have curbside recycling continue to follow the single stream recycling guidelines, you can find them here.****
Before visiting the Stella Roberts Recycling Center (SRRC) it is preferred that you separate your recycling. But first Clean your items! If you want to help reduce recycling contamination you can help by emptying and rinsing your containers of all possible contaminants– such as scrap pieces of food, or any liquids. You do not have to do a thorough deep-clean of every recycled item- BUT just a simple rinse is good for reducing the contamination.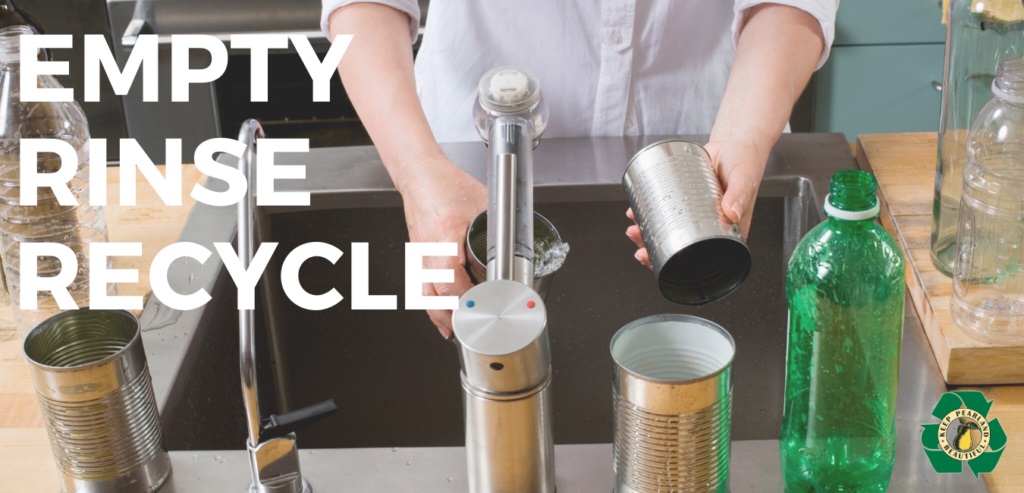 To make your trip smoother and quicker we do ask that you separate your recyclables in the following categories:
Paper, Plastics #1-5 & 7 and Cardboard
Color Glass
Clear Glass
Aluminum Cans
Metals 
Large Cardboard such as delivery boxes
These items are shipped to different vendors, unlike curbside that all go to the same Material Recovery Facility(MRF). 
Other items that you can separate are:
Batteries
Printer Cartridges
Small and Large Appliances
Small and Large Electronics
Other Aluminum items
Metal Items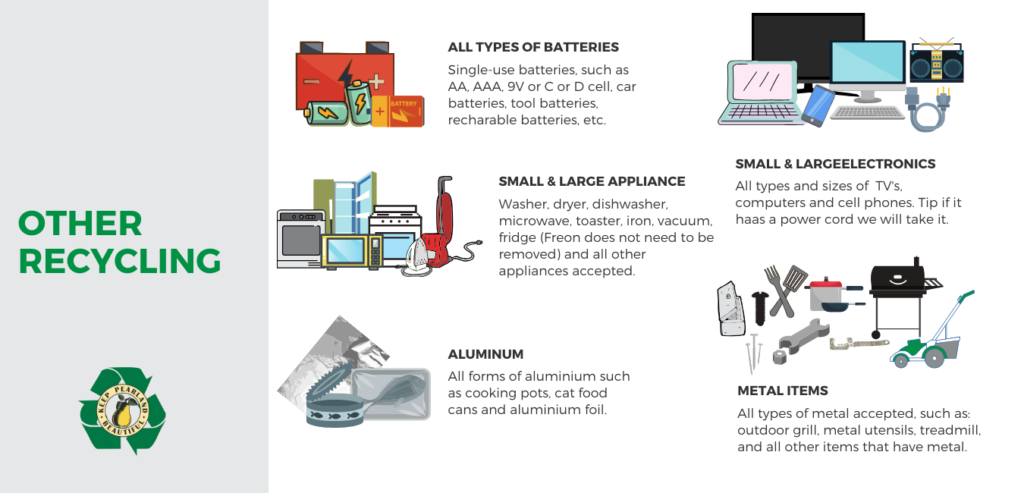 Household Hazardous Waste
Residents of Pearland or Brazoria county can bring Household Hazardous Waste at no cost but will be required to provide a current utility bill or a valid id with their current address on it.
Residents outside Brazoria County (Excluding Pearland Residents*COP no longer covering the cost) will be able to drop off Household Hazardous Waste with a donation to KPB of $1.50 per pound. Items included in this are: 
Flammables such as oil based paint and paint-related products
Oxidizers such as pool chemicals
Corrosives such as acids and certain cleansers
Latex paint
Poisons like insecticides and fungicides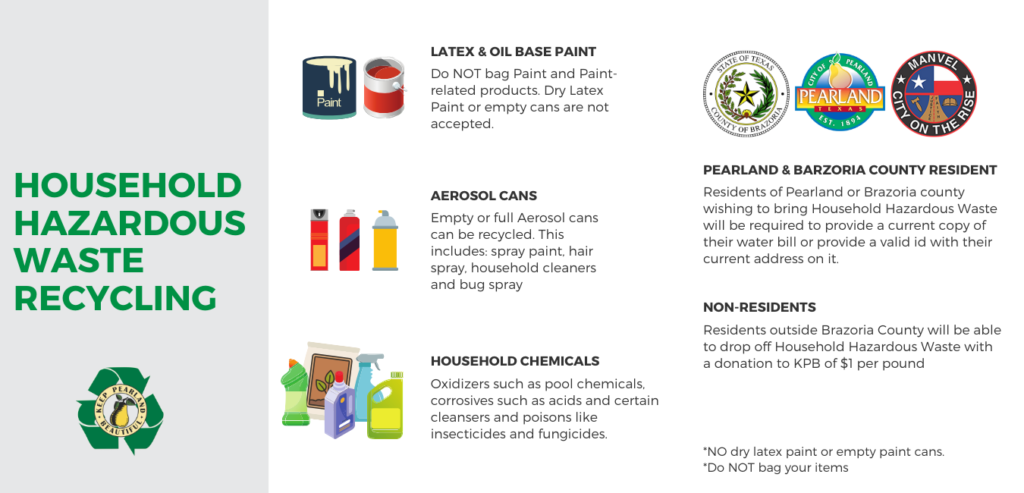 Other Household Hazardous Waste
The following items are also accepted at the Stella Roberts Recycling Center at no charge, monetary donations are accepted. 
Batteries (including Alkaline)
Motor oil, filters and cooking oil
Used/Mixed Gasoline
Antifreeze
Fluorescent bulbs (tubes and compact)
Other vehicle fluids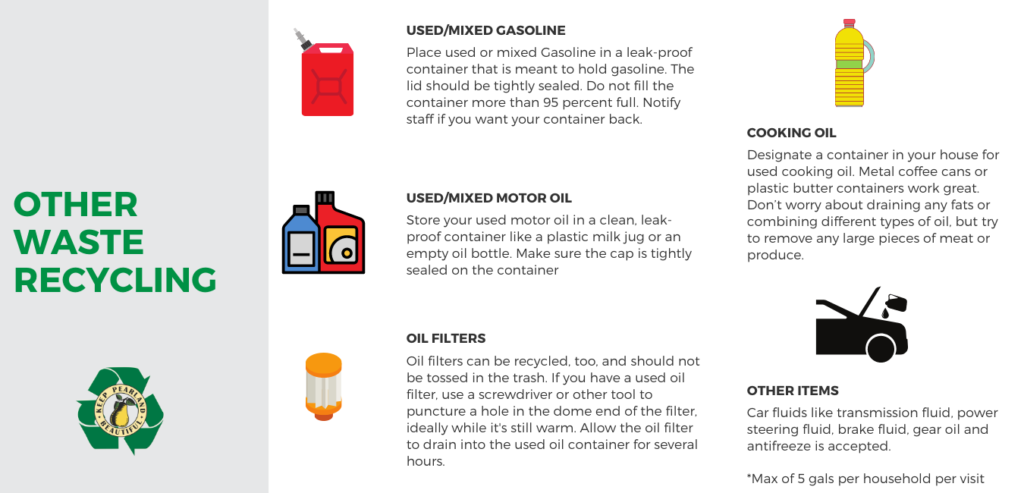 Safety Tips For Handling & Transporting Materials
Keep items in their  original containers, when possible
Place broken or leaking containers inside a second container. (such as glass for corrosives, metal for flammables).
Prevent injuries & chemical reaction by not tossing items together in a bag
Place items upright in a box for transport
Dry latex paint may be placed in the trash.
If a container has no label and its contents are known, please place a label on the container clearly stating the contents.
The SRRC is not responsible for damage caused by faulty packaging.
For your safety and to make the collection of materials less costly and more efficient, if you have a product that is still usable, consider giving it to someone who can use it.
Do not transport chemicals in the passenger area of your vehicle; put them in the trunk.