With your support, Keep Pearland Beautiful (KPB) hosted the 17th Annual Plant Thyme Fall Luncheon on October 22, 2021 raising over $32,000.  This fundraiser supports KPB environmental education programs and the Stella Roberts Recycling Center
The morning started with a native and adaptive plant sale and silent auction as people began filling the room and catching up with friends.  With lunchtime approaching, a delicious meal prepared by Casa Ole was served by our Celebrity Waiters with desserts catered by H-E-B! Attendees laughed along with guest speaker, Tommy Garcia-Prats, who shared personal stories about how he helped begin Finca Tres Robles, urban farm and the positive impact that their urban farming has on the quality of life of those around them. Brazoria County Master Gardeners were on hand to help attendees select the best plants for their garden. The plant sale continued at the recycling center on Saturday.
We thank you for your sponsorship of this event.  We could not continue the great work that we do without supporters and friends of KPB like you.  Your generous support will help KPB's programs continue to grow as we make Pearland the cleanest and most beautiful city in Texas.
Email admin@mykpb.org or call 281-489-2795 with any questions.

Plant Thyme Fall Luncheon Event Title Sponsor:
Plant Thyme Fall Luncheon Speaker Sponsor: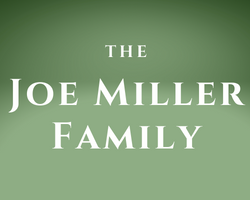 Plant Thyme Fall Luncheon Thyme Level Sponsors:
Plant Thyme Fall Luncheon Rosemary Level Sponsors:
A&A Cleaning Services & Pearland's Best Magazine
Allied Fire Protection LP
Zach Boyer for Pearland City Council
Dietrich von Biedenfeld for Brazoria County Treasurer
Farmers Insurance - Sally Mercer Agency
Great American Title Company
Olson & Olson LLP Attorneys at Law
Texas Advantage Community Bank
Plant Thyme Fall Luncheon Sage Level Sponsors:
Brazoria County Commissioner Stacy L. Adams
Chase Burgin for Brazoria County JP Pct. 4 Pl. 2
Layni Cade for Pearland City Council, Position #5
Clayton Funeral Home & Cemetery Services
Linda Darnell Allstate Insurance
Greg Hill for 239th District Court Judge
Veronica Kreuder Longoria
Greg Rincon for Brazoria County Court at Law No 2 Judge
JW Washington for Brazoria Drainage District #4
Wild Birds Unlimited of Pearland