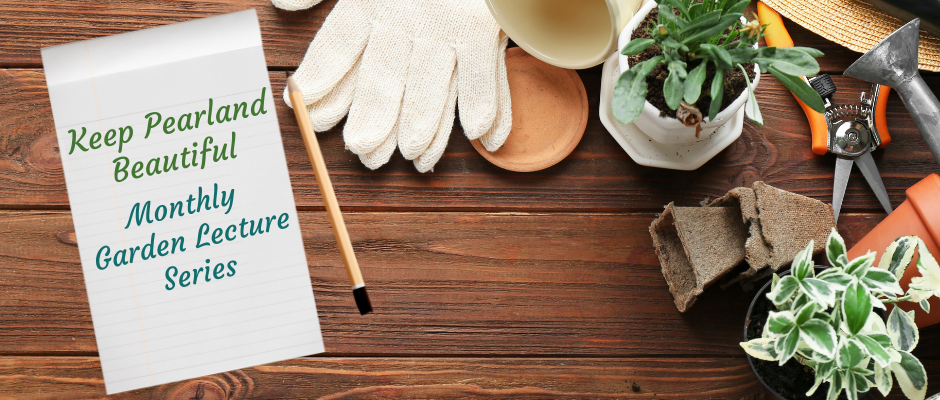 The Garden Lecture series sponsored by Keep Pearland Beautiful and the Brazoria County Master Gardener's. The lectures are on the second Thursday of every month at 7:00 p.m. LIVE on Keep Pearland Beautifuls' Facebook, @keeppearlandbeautiful.
There is no charge or registration needed for these educational garden lectures. View recordings of the lectures on our YouTube channel every third Thursday of each month. After the Garden Lecture please take the time to complete our survey, to give your feedback and to receive a PDF copy of the presentation and other educational material. 
Background: Since September 2014 KPB has partnered with the Brazoria County Master Gardeners to sponsor a monthly lecture on various gardening and landscaping topics.
If you have any questions, feel free to email us or call our office.