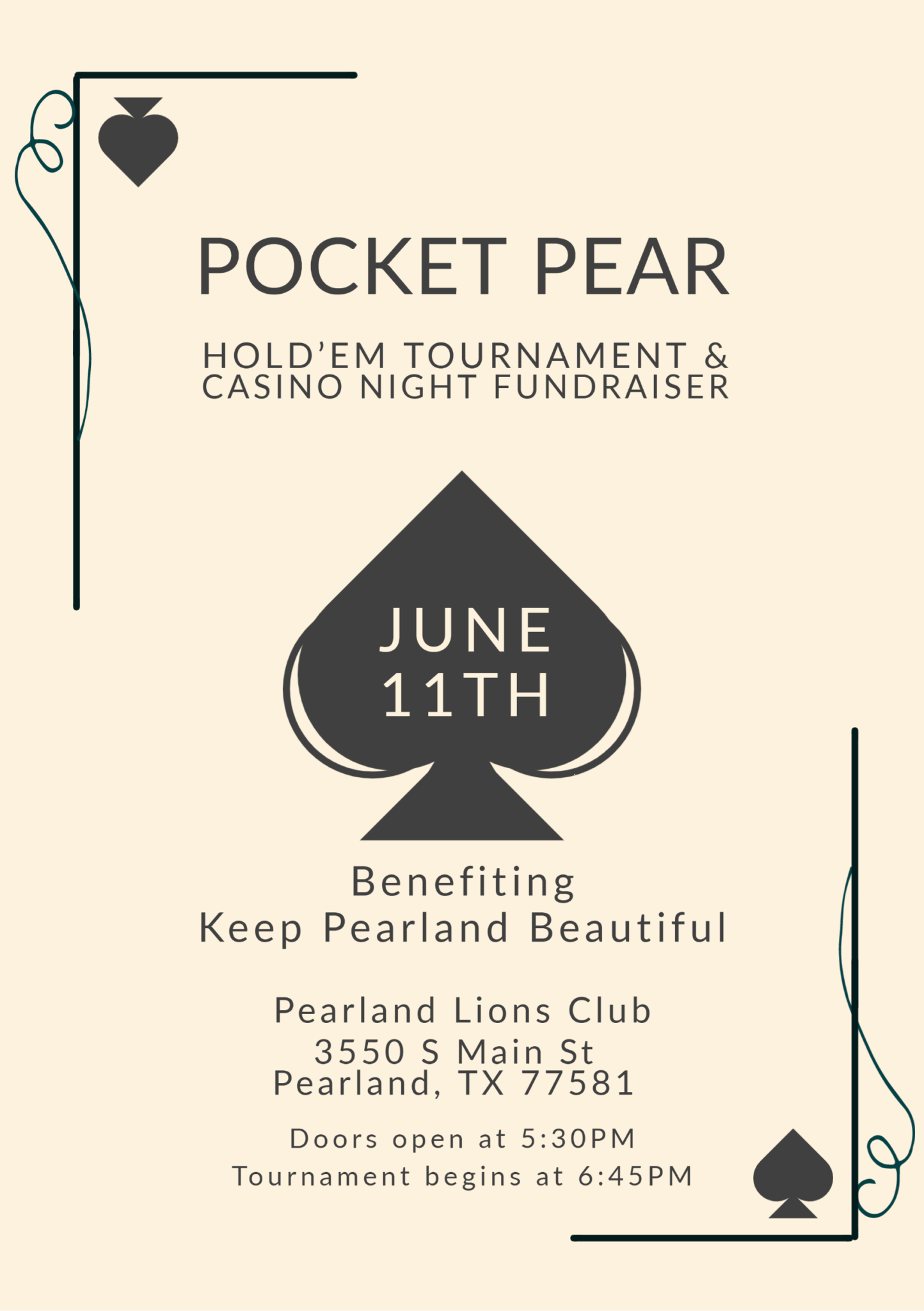 Pocket Pear Scholarship Fundraiser
Keep Pearland Beautiful is hosting a Speakeasy Party featuring the 15th annual Pocket Pear Texas Hold 'em Poker Tournament in June. Join us at the speakeasy for dinner, casino games, dancing, door prizes, and raffle drawings at the end of the night. Play in the Texas Hold 'em poker tournament and compete to win the coveted Pocket Pear Trophy.
The annual Pocket Pear fundraiser benefits the Joe Miller Environmental Scholarship Fund and KPB Programs. The Environmental Scholarship is awarded to Pearland area high school seniors who have demonstrated good stewardship of the environment and are pursuing higher education. An active community member for over 20 years, Joe Miller devoted his free time to volunteering with groups such as Keep Pearland Beautiful and the Boy Scouts of America. For fun, he was an avid poker player, going "all in" with the Lakes of Highland Glen Poker Club. KPB established this scholarship fund in 2008 in his memory.
Since 2008, KPB has given over $110,000 in scholarships to Pearland students!