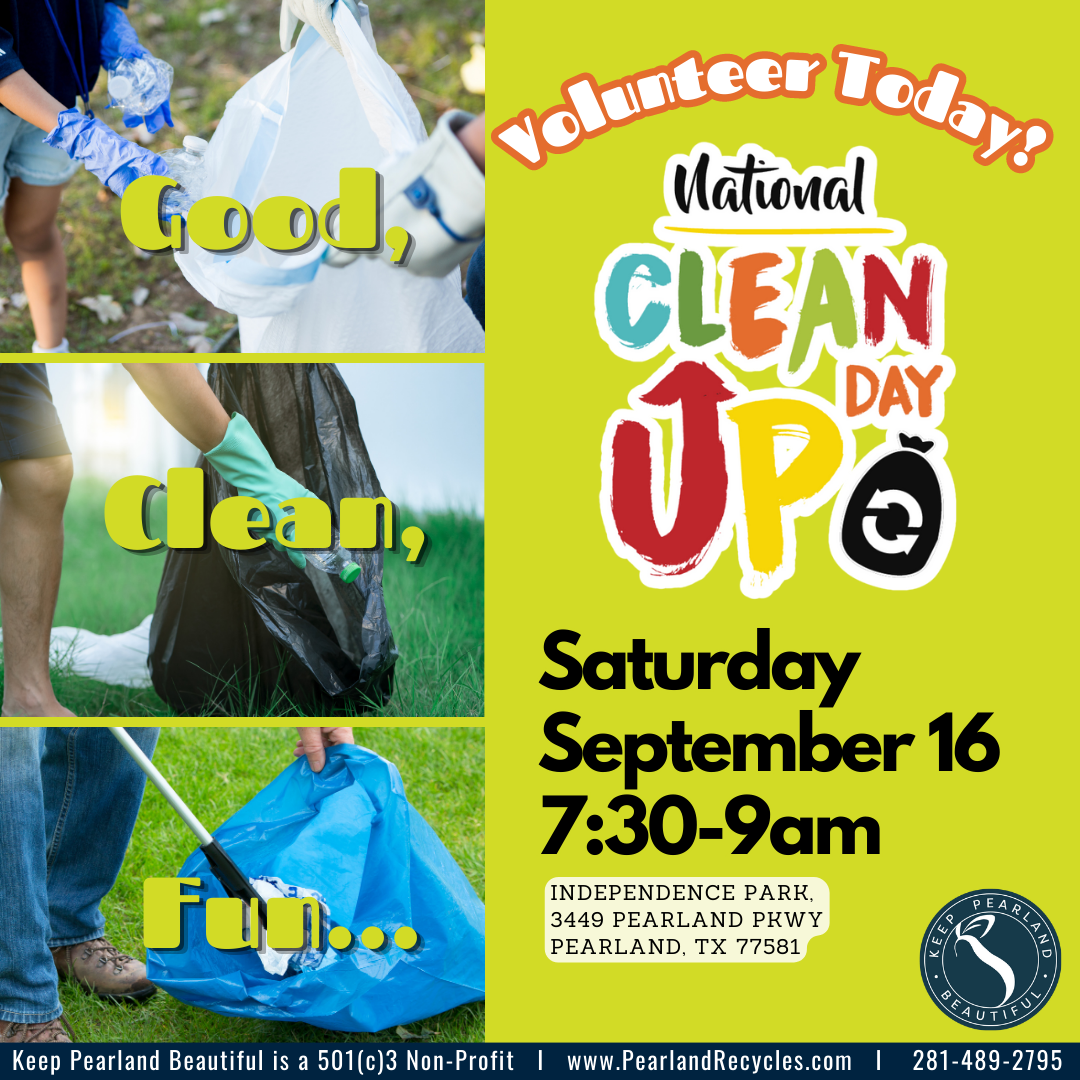 Community Wide Cleanup 2023
Good, Clean, Fun… What would happen if everyone picked up at least one piece of litter? Want to make an impact in your community? Join our litter cleanup event to help us keep Pearland clean, green and beautiful!
Saturday to help celebrate National Clean Up Day! Volunteers can register for litter pickup or help cleanup at KPB's Yard Wise Garden. Scout Patches Available for both opportunities. The event will begin at 7:30AM with a light breakfast and supply pick up, and each project will begin at 8AM and wrap up at 10AM.
Volunteer opportunities include:
Litter Pickup throughout Pearland
Maintenance at the KPB Yardwise Garden
Volunteers will be assigned to a project based on their volunteer application.
Details will come to you later about the specific project you will be working on!